Cuba: Détente or Monroe Doctrine Imperial Plot?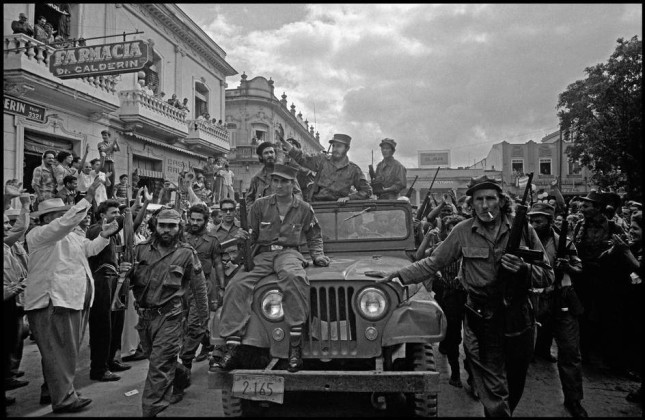 Although the Cuban Revolution is 57 years old and is usually blamed for Cuba's isolation, it has been 88 years since the last visit to the island by a US head of state. United States President Barack Obama, together with members of his cabinet, including Secretary of State John Kerry, and a large delegation of legislators, visited Cuba on March 20-22, 2016. The previous US state visit to Cuba was by Calvin Coolidge in January 1928, as part of the 6th Pan-American Conference. Back then Cuba and much of Central America, including Haiti, the Dominican Republic, and Nicaragua were occupied by the US. Coolidge had come to gloat about the supposed sovereignty of Cuba and express support for his bloody client dictator Gerardo Machado. The Monroe Doctrine was naked then and not cloaked in fake humanitarianism. Like Coolidge, Obama delivered his speech in Havana's Grand Theater.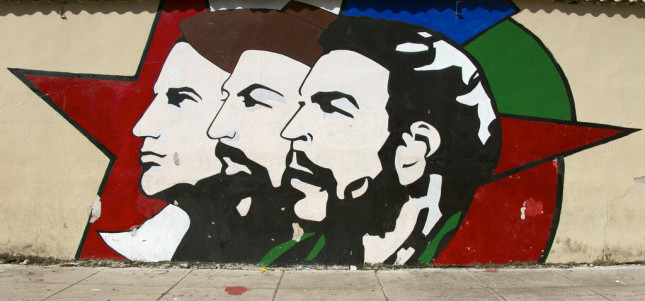 The US politicians went to Havana to remedy the embarrassing situation that their country had wound up isolating itself during its attempts to isolate Cuba. In 2011, when the US was still trying to exclude Cuba from the Organization of American States (OAS), the member countries, under the impetus of former Venezuelan President Hugo Chavez, formed an alternative group: the Community of Latin American and Caribbean States (CELAC), which included Cuba but excluded the US and Canada. Gradually, Cuba gained membership, formal and informal but always respectful, into more and more Latin American and Caribbean groupings in which the US was not welcome. This was not supposed to happen. After the culmination of the Cuban Revolution in January 1959, a severe trade embargo was imposed on Cuba, not only from the US, which was its biggest trade partner, but also from allies of the US. This left the island nation without even basic necessities like toothpaste and toilet paper. The embargo on medication was especially brutal because it was compounded by the flight of thousands of Cuban doctors from the country in 1959 alone and the fact that the country had no foreign exchange due to looting of the public treasury by US client president Fulgencio Batista.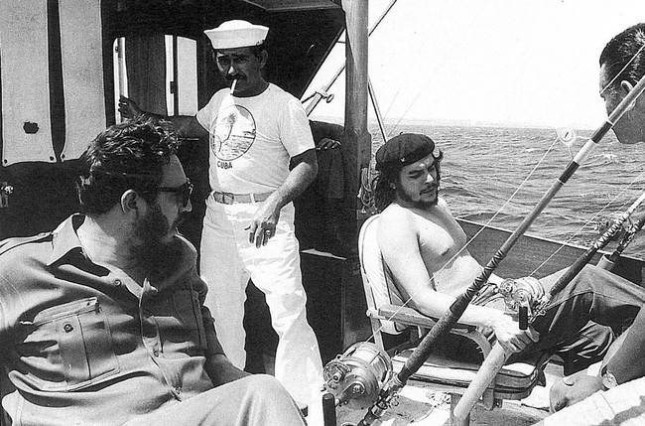 Many Cubans died, but they did not grovel, undo their own revolution and surrender to the US under the worst possible terms, as was expected. Cuba's ascendance as a major powerhouse in healthcare and biotechnology began with the dispatch of a medical mission to Chile in 1960 to assist the victims of the magnitude-9.5 Valdivia Earthquake. Cuba also changed the course of geopolitics, starting with a shipment of weapons to the Algerians in 1961 during their war against French colonial rule. As Cuba rebuilt its middle class, so too grew its internationalism and its assistance to the victims of natural disasters like hurricanes, and man-made horrors like apartheid South Africa and Haiti's cholera. For nearly 60 years, Cuba accumulated such a stock of goodwill that the label of being a state that sponsors terrorism became universally dismissed as a Cold War relic. The United Nations General Assembly overwhelmingly voted more than 20 times to end the trade embargo. The vote in 2015 was essentially unanimous; 193 countries voted to repeal the embargo, the only exceptions being the US and Israel. Instead of failing because of the embargo, the Cuban revolution succeeded because of it.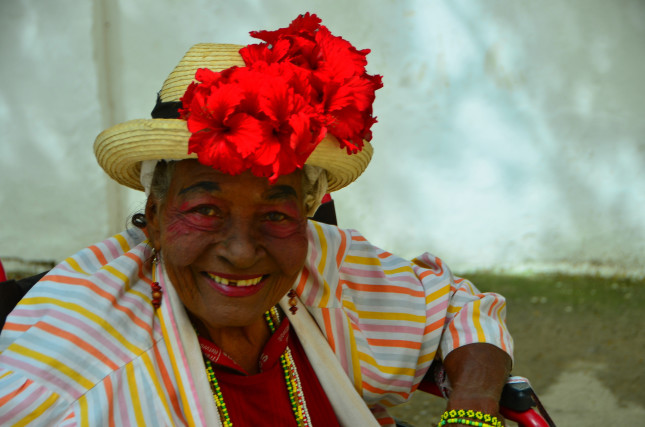 Compared to Cuba, a quite different trajectory brought the US to the March 2016 meetings in Havana. In the US, the decision to reestablish relations with Cuba dated from around 2007, when the Atlanta law firm and major Washington lobbyist Alston & Bird donated $33,000 to a relatively unknown presidential candidate during the first few months of his campaign. Alston & Bird is a giant firm that grossed about $645 million in 2014 and that represents a group of financial service, healthcare, energy, and telecommunication companies. Their interest in the Cuban market is sufficiently strong that in 2006 their lawyers worked pro bono for the American Civil Liberties Union (ACLU) on a challenge to the Florida ban on travel to Cuba. As ever in the US, it is big business that directs policy. The new détente with Cuba now merely means that Mr. Obama waited until the last months of his tenure to deliver the goods on a controversial campaign promise to his financial backers.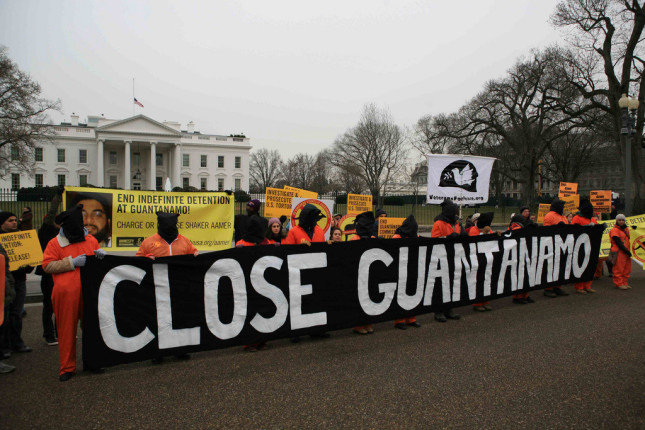 It took two years of intensive talks to lay the groundwork for the March 2016 state visit. Although Cuba has complained for decades about the harm from the embargo, it is no longer a country without its own toilet paper or medications, but one that has painfully built its own economy. Its tough negotiating stance with US business is apparent from the statements of its officials and actions of the US. On December 17, 2014, the decision to reestablish diplomatic relations was announced simultaneous with the US release of the last three of the Cuban 5 prisoners. Another less obvious concession was the resignation of former USAID Director, Rajiv Shah, who had apparently attempted to infiltrate the Cuban hip-hop movement and distributed a social media program called ZunZuneo to produce anti-government propaganda. On April 10, 2015, with a now-famous handshake, Mr. Obama personally welcomed Cuban President Raul Castro to an OAS summit. By December 2015, the US had removed Cuba from the list of countries that sponsor terrorism, John Kerry and other members of Obama's cabinet had visited Havana, and Cuban Foreign Minister Bruno Rodriguez Parrilla had visited Washington.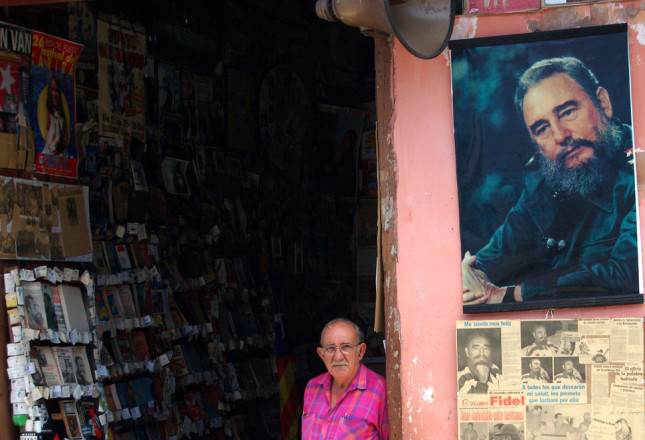 The rollback of the US sanctions has been quite limited in terms of the restrictions on trade and investment, although a series of measures with public-relations value have been promulgated. These include an increase in the permitted remittances to Cuba per quarter from $500 to $2,000, the restoration of direct flights and mail service, and a relaxation of travel for family visits, journalistic work, government business, scientific exchange, education, religion, cultural exchange, and sports. Cuba on the other hand has, since December 2014, released the USAID contractor Alan Gross,  and 53 political prisoners  including the CIA mole Rolando Sarraff Trujillo, who had infiltrated Cuba's Interior Ministry.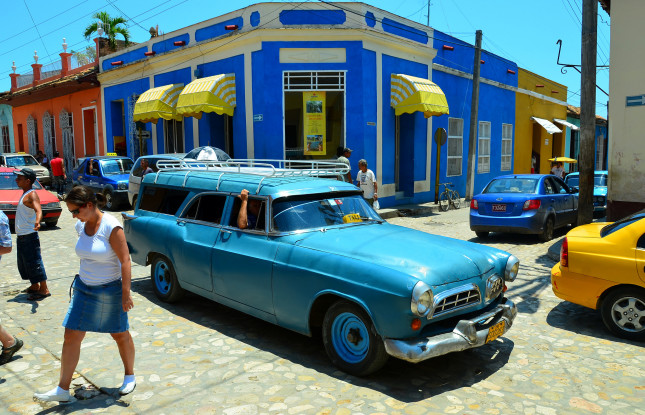 The negotiations continue. Cuba remains dissatisfied and wary of the US. On his return to the US, Obama made the grand gesture of asking the Congress to end the trade embargo; however Raul Castro and others believe that, except in the area of telecommunications, the US president has held back from using his executive powers to go further with the repeal of the blockade. At the CELAC meeting of January 28, 2015, Mr. Castro said:
"Prohibitions on credit and the use of the dollar in international financial transactions remain in place; individual travel by U.S. citizens is hampered under the system of licenses for so-called people-to-people exchanges; these are conditioned by subversive goals; and maritime travel is not allowed.
 "Prohibitions remain on the acquisition in other markets of equipment and technology with more than 10% U.S. components, and on imports by the United States of goods containing Cuban raw materials, among many, many others."
Cuba has also demanded the return of Guantanamo, for which it has not accepted the rent payments since 1959. "I emphasized that the total lifting of the blockade, the return of the illegally occupied territory of Guantánamo, as well as the full respect for Cuban sovereignty, and the compensation to our people for human and economic damages, are crucial to be able to move towards the normalization of relations," Foreign Minister Bruno Rodriguez Parrilla said. Nevertheless, the US continues to proceed as if it wants the land in perpetuity. A booby-trap article in the Guantanamo lease says that it can only be terminated with the consent of the US or both contracting parties. In other words, all it takes for the US to clear out of Guantanamo is the will to do so. Removal of the US naval base and its odious prison camp would go a long way towards establishing friendly relations with Cuba.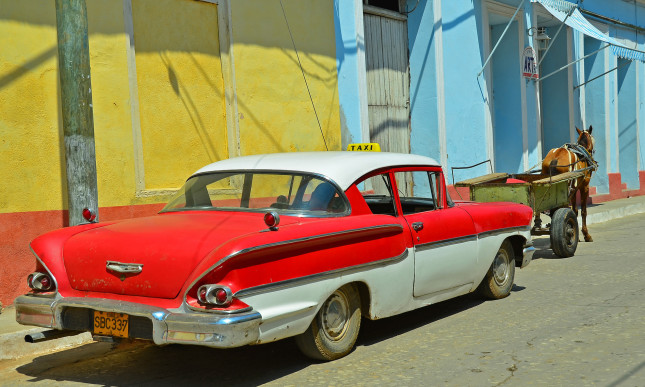 Furthermore, in return for opening its market to the US, Cuba wants equal access to the US market. Currently, Cuba holds more than 30 patents in the area of biotechnology, which is its main export. It manufactures more than 800 products for the health needs of Cubans, for whom it provides universal medical coverage. Cuba would like to sell its biotech products in the US and conduct the requisite clinical trials of Cuban products with US patients. Computer software is also a big Cuban product. A state-owned company called Albet produces much of this software, which is quite extensive and is sold in Latin America, Spain, and Angola. Cuba has produced numerous computer games, including a popular program that teaches how to play chess; it has produced cell-phone platforms as well as a popular operating system; and of course, it has produced software for the health sector, including programs to capture and visualize digitized images for diagnoses. Finally, Cuba wants to expand its tourism industry.  Out of about 3.5 million tourists in 2015, only about 145,000 Americans visited Cuba, and this represented a doubling compared to 2014. It is reasonable to expect that this sector will grow as the ease of travel to Cuba becomes comparable to any other travel in the Caribbean.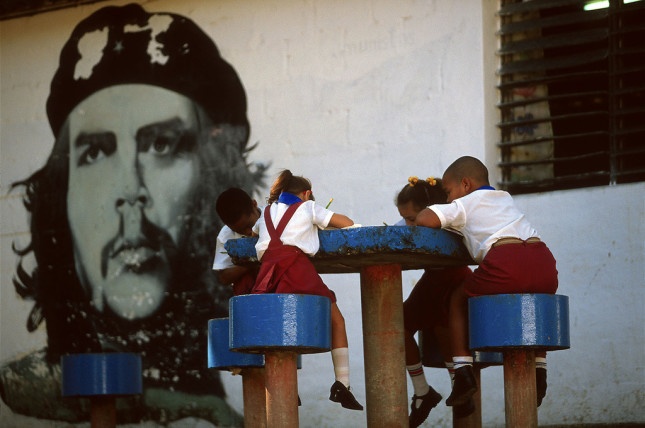 Cuba has had enough experience with the Monroe Doctrine to know that the US goal will always be to turn it into a colony. In 1959, this process was much farther along in Cuba than in Haiti. Although more than 30 percent of the Cuban population were blacks and mulattoes, Jim Crow policies were in effect. Cuba was Havana, cash crops, and misery, and Havana was a casino-bordello run by US mobsters where Americans went to sin, and one of the top occupations for women was prostitution, as it is now in the Dominican Republic. From this horror, in the span of 57 years, Cuba has managed to achieve universal healthcare and equal pay for equal work, as Raul Castro politely pointed out whenever Obama brought up the issue of human rights. Cuba has also achieved a quite diversified economy that involves many trade partners, including ones like Russia and Venezuela, that were, or still are, shunned by the US.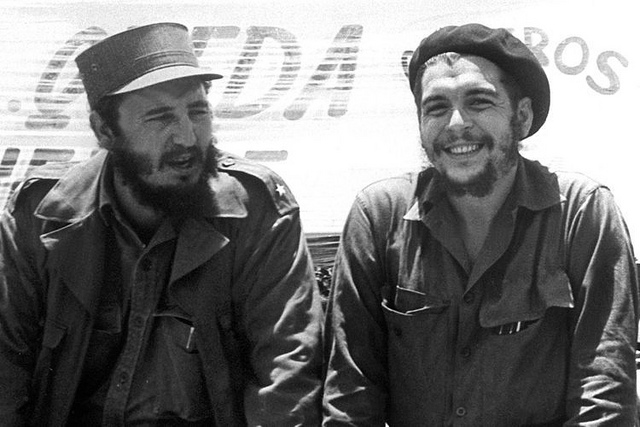 It stands to reason that, without its revolution, Cuba would now be a basket case: much worse than Puerto Rico, which is on the verge of bankruptcy, and much worse than Haiti, where the State coffers are empty, and there is no longer any agricultural economy or government to speak of. American finance and telecommunication companies will want to control the flow of money and information as much as possible, and they will try to exploit this control to pressure Cuba to make policy decisions that will destabilize it and make it dependent on the US. The new wave of colonists want to be in place now because they think that their work to undermine the Cuban Revolution will become easier after Cuba's great hero Fidel Castro dies. This is partly the result of a US belief in its own propaganda that Mr. Castro micromanages everything in a country of 11 million people. Three generations of capable Cubans have grown since the revolution, and there should be new people to steer this project through more iterations.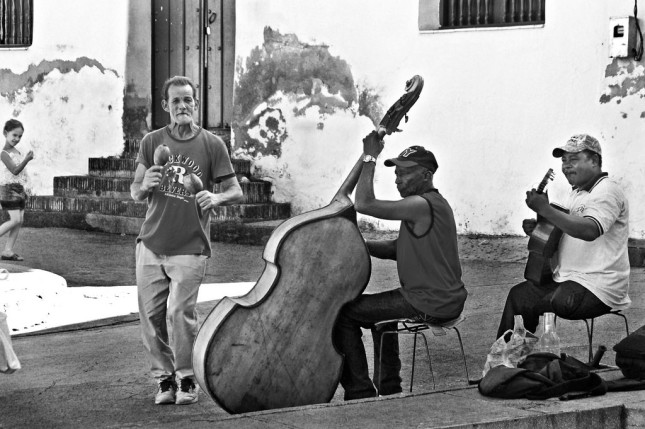 Even as the US courts Cuba, the US intention is clearly a Bay of Pigs invasion with a smile. The Cuban Revolution has enormous symbolic importance for people throughout the world who are fighting US domination, and the undoing of this revolution would be major psychological blow. The US is already hinting that it wants popular elections that it can manipulate. In a March 22 speech, the US president stressed that "Cuba has a one-party system, [but] the United States is a multi-party democracy." This is quite laughable, given the subservience of both US parties to the same business concerns, and the charade that currently passes for an election in the US. In response to a question from Cuban-American CNN reporter Jim Acosta about human rights in Cuba, Mr. Obama said, "I've met with people who have been subject to arbitrary detention and that's something that I generally have to speak on because I hear from them directly and I know what it means for them," to generate the right headlines, although he knew that in preparation for the détente, Cuba had released all 53 political prisoners on a list drafted by the US.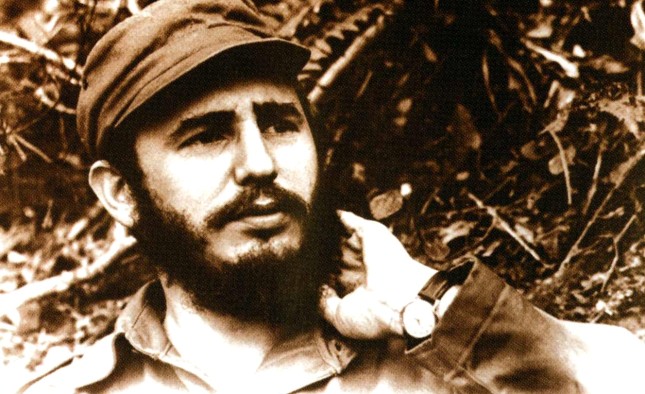 In Raul Castro's response to a follow up question, he said: "Give me a name, or names… and if we have those political prisoners they will be released before tonight ends." The next day, in a brilliant show of Cuban openness, an embarrassed Mr. Obama was allowed to meet with a group of Cuban political dissidents so he could collect as many prisoner names from them as he wished. Few countries, including the US would pass the same test. As ever, the Cuban revolution thrives while under attack; one can only hope that it will never imagine it is not.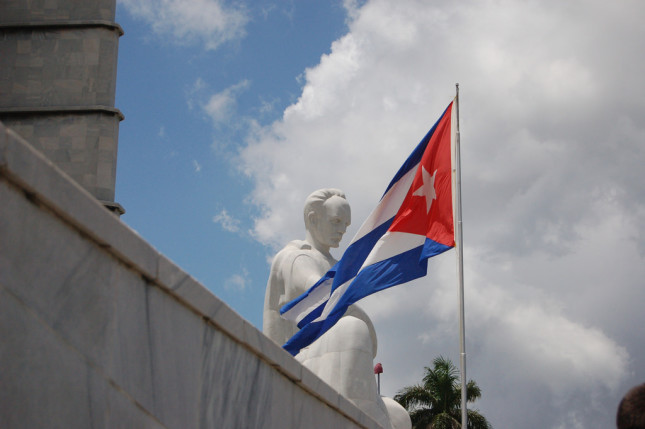 Editor's Notes: Dady Chery is the author of We Have Dared to Be Free. Photographs one by Burt Glinn; two and seven by Ed Yourdon; four and nine by Bud Ellison; five from the Witness Against Torture archive; six and fourteen by Tom Graham; composite image eight by Donkey Hotey; photograph ten by Mike Keran and photograph twelve by Dani.

Cuba: Détente ou Trama Imperial da Doutrina Monroe?
By Dady Chery
Embora a Revolução Cubana tenha 57 anos de idade e seja usualmente responsabilizada pelo isolamento de Cuba, já se passaram 88 anos desde a última visita à ilha de chefe de estado dos Estados Unidos – US. O Presidente Obama, dos Estados Unidos, juntamente com membros de seu gabinete, inclusive o Secretário de Estado John Kerry, e grande delegação de legisladores, visitou Cuba de 20 a 22 de março de 2016. A visita anterior dos US a Cuba foi feita por Calvin Coolidge em janeiro de 1928, como parte da 6a. Conferência Panamericana. Naquele tempo Cuba e grande parte da América Central, inclusive Haiti, República Dominicana e Nicaragua estavam ocupadas pelos US. Coolidge havia ido para encomiar a pretensa soberania de Cuba e expressar apoio ao sanguinário ditador cliente Gerardo Machado. A Doutrina Monroe era à época escancarada e não envolta em capa de falso humanitarismo. Como Coolidge, Obama fez seu discurso no Grande Teatro de Havana.
Os políticos dos US desta vez foram a Havana para remediar a embaraçosa situação em que seu país se meteu ao isolar-se ele próprio no decurso de suas tentativas de isolar Cuba. Em 2011, quando os US ainda estavam tentando excluir Cuba da Organização dos Estados Americanos (OAS), os países membros, sob o estímulo do ex-Presidente venezuelano Hugo Chavez, formaram um grupo alternativo: a Comunidade de Estados Latino-Americanos e Caribenhos (CELAC), que incluía Cuba mas excluía US e Canadá. Gradualmente, Cuba ganhou condição de membro, formal e informal mas sempre respeitoso, em mais e mais agrupamentos latino-americanos e caribenhos onde os US não eram bem-vindos.[1] Não se supunha que isso devesse acontecer. Depois da vitória da Revolução Cubana em janeiro de 1959, severo embargo comercial foi imposto a Cuba, não apenas pelos US, que era o maior parceiro comercial do país, mas também por aliados dos US. Isso deixou a nação-ilha sem até itens de primeira necessidade como pasta de dentes e papel higiênico. O embargo de medicamentos foi especialmente brutal porque conjugado com a saída de milhares de médicos cubanos do país só em 1959 e com o fato de o país não ter moeda estrangeira por causa da pilhagem do tesouro público pelo presidente cliente dos US Fulgencio Batista.
Muitos cubanos morreram, mas não se agacharam desfazendo sua revolulção e rendendo-se aos US sob os termos mais desfavoráveis, ao contrário do esperado. A ascensão de Cuba como importante força criativa em saúde e biotecnologia começou com o despacho de missão médica ao Chile em 1960 para assistência a vítimas do Terremoto Valdivia de magnitude 9,5. Cuba também mudou o curso da geopolítica, começando com embarque de armamentos aos argelinos em 1961 durante a guerra deles contra o domínio colonial francês. Enquanto Cuba reconstruía sua classe média, aumentava também seu internacionalismo e sua assistência às vítimas de desastres naturais como furacões, e de horrores de autoria humana como o apartheid na África do Sul e a cólera no Haiti. Por cerca de 60 anos Cuba acumulou tal estoque de boa vontade que o rótulo de estado que patrocina terrorismo tornou-se universalmente desqualificado como relíquia da Guerra Fria. A Assembleia Geral das Nações Unidas votou esmagadoramente mais de 20 vezes em favor do fim do embargo. A votação de 2015 foi essencialmente unânime; 193 países votaram repudiando o embargo, sendo as únicas exceções US e Israel. Em vez de fracassar por causa do embargo, a revolução cubana triunfou graças a ele.
Em contraste com Cuba, trajetória bastante diferente levou os US às reuniões de março de 2016 em Havana. Nos US, a decisão de reestabelecer relações com Cuba datou de cerca de 2007, quanto o escritório de advocacia de Atlanta e importante lobista em Washington Alston & Bird doou $33.000 dólares a candidato à presidência relativamente desconhecido durante os primeiros meses da campanha dele. Alston & Bird é firma gigantesca que faturou cerca de 645 milhões de dólares em 2014 e representa grupo de empresas de serviço financeiro, saúde, energia e telecomunicação.[2] O interesse dela no mercado cubano é forte o suficiente para, em 2006, seus advogados terem trabalhado pro bono para a American Civil Liberties Union (ACLU) [União Estadunidense pelas Liberdades Civis] em questionamento da proibição da Flórida de viagens a Cuba.[3] Como sempre nos US, as grandes empresas é que direcionam as políticas. O nova détente com Cuba agora meramente significa que o Sr. Obama esperou até os últimos meses de seu mandato para entregar o prometido em controversa promessa de campanha.
A deitada dos alicerces para a visita estatal de março de 2016 levou dois anos de conversações intensivas. Embora Cuba tenha reclamado, por décadas, dos prejuízos decorrentes do embargo, não mais é país sem seu próprio papel higiênico ou medicamentos, e sim país que penosamente erigiu sua própria economia. Sua dura posição negociadora em relação às empresas dos US fica patenteada nas declarações de suas autoridades e nas ações dos US. Em 17 de dezembro de 2014, a decisão de restabelecer relações diplomáticas foi anunciada simultaneamente à libertação, pelos US, dos últimos três dos 5 prisioneiros cubanos. Outra concessão menos óbvia foi a renúncia do ex-Diretor da USAID, Rajiv Shah, que havia aparentemente tentado infiltrar o movimento hip-hop cubano e distribuiu um programa de mídia social chamado ZunZuneo para produzir propaganda antigovernamental. Em 10 de abril de 2015, com agora famoso aperto de mão, o Sr. Obama pessoalmente deu as boas-vindas ao Presidente cubano Raul Castro em reunião de cúpula da OAS. Ao chegar dezembro de 2015, os US haviam retirado Cuba da lista de países que patrocinam o terrorismo, John Kerry e outros membros do gabinete de Obama haviam visitado Havana, e o Ministro do Exterior cubano Bruno Rodriguez Parrilla havia visitado Washington.[4]
A redução das sanções dos US tem sido bastante limitada em termos das restrições a comércio e investimento, embora série de medidas com valor de relações públicas tenha sido promulgada. Que inclui aumento das remessas permitidas para Cuba por trimestre de $500 para $2000 dólares, a restauração de voos diretos e serviço de correio, e relaxamento de viagens para visitas familiares, trabalho jornalístico, negócios governamentais, intercâmbio científico, educação, religião, intercâmbio cultural e esporte. Cuba, por outro lado, desde dezembro, soltou o empreiteiro da USAID Alan Gross e 53 prisioneiros políticos, inclusive o espião inflitrado da CIA Rolando Sarraff Trujillo, que se havia instilado no Ministério do Interior de Cuba.
As negociações continuam. Cuba continua insatisfeita e cauta em relação aos US. Ao retornar aos US, Obama teve o gesto de grandeza de pedir ao Congresso que ponha fim ao embargo comercial; entretanto, Raul Castro e outros acreditam que, exceto na área de telecomunicações, o presidente dos US tem-se abstido de usar seus poderes executivos para ir adiante com o repúdio do bloqueio. Na reunião da CELAC de 28 de janeiro de 2015, o Sr. Castro disse:
"Continuam vigentes proibições de crédito e de uso do dólar em transações financeiras internacionais; viagens individuais de cidadãos dos US são dificultadas no sistema de licenças para os assim chamados intercâmbios people-to-people;[5] estes são condicionados por objetivos subversivos; e viagem marítima não é permitida.
"Permanecem vigentes proibições de aquisição, em outros mercados, de equipamento e tecnologia com mais de 10% de componentes estadunidenses, e de importação, pelos Estados Unidos, de bens contendo matéria-prima cubana, entre muitas, muitas outras."
Cuba vem também exigindo a devolução de Guantánamo, cujos alugueres recusa-se a receber desde 1959. "Enfatizei que o levantamento total do bloqueio, a devolução do ilegalmente ocupado território de Guantánamo, bem como pleno respeito pela soberania cubana, e indenização a nosso povo por danos humanos e econômicos, são cruciais para rumo de normalização de relações," disse o Ministro do Exterior Bruno Rodriguez Parrilla. Nada obstante, os US continuam a comportar-se como se desejando a terra perpetuamente. Artigo capcioso no aluguel de Guantánamo diz que o contrato só pode ser terminado com o consentimento dos US ou de ambas as partes contratantes. Em outras palavras, para caírem fora de Guantánamo, tudo o de que os US necessitam é desejar fazê-lo. A remoção da base naval dos US e do odioso campo de prisioneiros contribuiria em muito para o estabelecimento de relações amigáveis com Cuba.[6]
Ademais, em troca de abrir seus mercado aos US, Cuba deseja igual acesso ao mercado dos US. Atualmente, Cuba tem mais de 30 patentes na área de biotecnologia, que é sua principal exportação. Fabrica mais de 800 produtos para as necessidades de saúde dos cubanos, para os quais proporciona cobertura médica universal. Cuba gostaria de vender seus produtos biotech nos US e conduzir os necessários testes clínicos de produtos cubanos com pacientes dos US. Software de computador é também grande produto cubano. Empresa de propriedade do estado chamada Abel produz muito desse software, que é bastante difundido e vendido em América Latina, Espanha e Angola. Cuba tem produzido muitos jogos de computador, inclusive programa popular que ensina a jogar xadrez; tem produzido plataformas de telefone celular, bem como popular sistema operacional; e, naturalmente, tem produzido software para o setor de saúde, inclusive programas para captar e visualizar imagens digitalizadas para diagnóstico. Finalmente, Cuba deseja expandir sua indústria de turismo.  De cerca de 3,5 milhões de turistas em 2015, apenas 145.000 estadunidenses visitaram Cuba, e isso representou o dobro em comparação com 2014. É razoável esperar que esse setor cresça à medida que a facilidade de viajar para Cuba torne-se comparável a qualquer outra viagem no Caribe.
Cuba tem tido experiência suficiente com a Doutrina Monroe para saber que o objetivo dos US será sempre transformá-la em colônia. Em 1959, esse processo era muito mais avançado em Cuba do que no Haiti. Embora mais de 30 por cento da população cubana fosse formada de pretos e mulatos, políticas Jim Crow vigoravam.[7] Cuba era Havana, agricultura comercial, e miséria, e Havana era cassino-bordel administrado por mafiosos dos US onde estadunidenses iam para pecar, e uma das principais ocupações das mulheres era prostituição, como agora na República Dominicana. A partir dessa situação de horror, no espaço de 57 anos Cuba conseguiu implantar assistência universal de saúde e remuneração igual para trabalho igual, como Raul Castro polidamente destacou sempre que Obama levantou a questão dos direitos humanos. Cuba também conseguiu implantar economia bastante diversificada que inclui muitos parceiros comerciais, inclusive tais como Rússia e Venezuela, que foram, ou ainda são, rejeitadas pelos US. Salta aos olhos que, sem sua revolução, Cuba seria hoje caso perdido/fracasso: muito pior do que Puerto Rico, que está à beira da bancarrota, e muito pior do que o Haiti, onde o erário está vazio e onde não mais há qualquer economia agrícola ou governo que faça jus a esse nome. As empresas estadunidenses de finança e telecomunicação desejarão controlar o fluxo de dinheiro e de informação o quanto possível, e tentarão explorar esse controle para pressionar Cuba a tomar decisões de política que a desestabilizem e a tornem dependente dos US. A nova onda de colonizadores deseja incrustar-se no cenário agora porque acha que sua obra de solapar a Revolução Cubana ficará mais fácil depois que o grande herói cubano Fidel Castro morrer. Isso é em parte resultado de crença dos US em sua própria propaganda, segundo a qual o Sr. Castro microgerencia tudo num país de 11 milhões de pessoas. Três gerações de cubanos competentes já cresceram desde a revolução, e deverá haver novas pessoas para conduzir esse projeto através de mais iterações.
Ao os US cortejarem Cuba, a intenção estadunidense é claramente invasão da Baía dos Porcos com sorriso. A Revolução Cubana tem enorme importância simbólica para pessoas em todo o mundo que estão lutando contra o domínio dos US, e o desfazimento dessa revolução seria importante golpe psicológico. Os US já estão dando a entender desejarem eleições populares que possam manipular. Em discurso de 22 de março, o presidente dos US enfatizou que "Cuba tem sistema de partido único, [mas] os Estados Unidos são democracia de partidos múltiplos." Isso é bastante risível, dada a subserviência de ambos os partidos dos US aos mesmos interesses empresariais, e a farsa que atualmente passa por ser eleição nos US. Em resposta a pergunta do repórter cubano-estadunidense Jim Acosta da CNN acerca de direitos humanos em Cuba, o Sr. Obama disse: "Encontrei-me com pessoas que têm sido sujeitadas a detenção arbitrária e isso é algo a respeito do que preciso falar, porque ouvi delas diretamente e sei o que significa para elas," para gerar as manchetes convenientes, embora ele soubesse que, em preparação para a détente, Cuba havia libertado todos os 53 prisioneiros políticos de lista elaborada pelos US. Pergunta de encadeamento a Raul Castro foi por este respondida: "Dê-me um nome, ou nomes… e se tivermos esses prisioneiros políticos, serão libertados antes que a noite acabe." No dia seguinte, em brilhante espetáculo de espírito aberto cubano, embaraçado Sr. Obama teve permissão para encontrar-se com grupo de dissidentes políticos cubanos de modo a poder coletar deles tantos nomes de prisioneiros quantos desejasse. Poucos países, inclusive os US, passariam no mesmo teste. Como sempre, a revolução cubana viceja quando está sob ataque; só podemos esperar que ela nunca imagine não estar.
Notas
1. Respectful – Caracterizado por respeito, como 'postura respectful,' 'postura respeitosa'. V. wordsense.eu
2. Grossed – To gross significa ganhar dinheiro, não incluindo despesas. Ganho bruto. 'O filme grossed três milhões de dólares no primeiro fim de semana.' Ver wordsense.eu
3. Pro bono – O trabalho pro bono público, ou pro bono, é um tipo de trabalho voluntário que, diferentemente do trabalho voluntário tradicional, implica que a atividade seja exercida com caráter e competências profissionais, não sendo, no entanto, remunerada. – Wikipédia.
4. E haviam cessado de chegar a minha caixa de correio eletrônico protestos contra o programa Mais Médicos, apesar da intensificação da campanha contra o governo, e de modo geral emails circulares de críticas e difamação de Cuba. Isso, estranhamente, no Brasil, país soberano e não envolvido nas gestões Estados Unidos – Cuba.
5. People-to-people – Aparentemente, significa as viagens de estadunidenses estarem condicionadas a encontros com cubanos estruturados de forma a haver influência mútua, da cultura cubana sobre estadunidenses, e da cultura estadunidense sobre a cubana. A viagem não tem característica de turismo e nem permite autonomia do viajante. Pelo menos foi o que entendi de http://www.ietravel.com/north-america-caribbean/cuba/faq/people-to-people-travel
6. O lado negativo, naturalmente, seria a remoção dos prisioneiros para locais mais inacessíveis do que Guantánamo, onde a tortura deles dificilmente seria flagrada, como os sítios tenebrosos da CIA espalhados pelo mundo.
7. Jim Crow – Políticas racistas e especialmente segregacionistas no final dos anos 1800 e início dos 1900, no sul dos Estados Unidos, tomadas coletivamente. V. wordsense.eu
Fontes: News Junkie Post | Dady Chery é o autor We Have Dared to Be Free (Temos Ousado Para Ser Livre).