Cleric Calls to Execute 'Rioters', Obama Praises Mousavi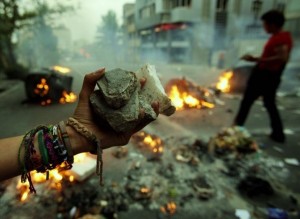 By Gilbert Mercier, NEWS JUNKIE POST
A religious leader hardliner and member of the Assembly of Experts,  Ahmad Khatami told Iranians during Friday's prayer that the "rioters were waging war against God and should be executed." The Assembly of Experts is the only Iranian institution that can technically challenge the authority of the Supreme Leader.
"Those who fight against the Islamic system or the leader of Islamic society, fight them until complete destruction. We ask the judiciary confront the leaders of the protests, and those who are supported by the United States & Israel strongly, and without mercy to provide a lesson for all." Khatami said.
On Friday, President Obama used his strongest language yet concerning the situation in Iran. He praised the courage of Iranians who protested the contested election. President Obama added that Mousavi had captured Iran's imagination.
"The violence perpetrated against them is outrageous. In spite of the government effort to keep the world from bearing witness to that violence, we see it and we condemn it," said President Obama.
In Italy, the Foreign Ministers gathered for the G8 Summit issued a statement on Iran. "We express our solidarity with those who have suffered repression while peacefully demonstrating, and urge Iran to respect fundamental human rights."