Is Europe's Model Better Than America's Shock Capitalism?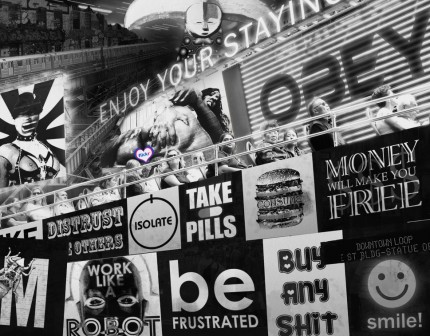 The global financial and economic meltdown of 2008, which originated in the United States, was a perfect opportunity for Americans to seriously reconsider their conception of "free market", and put into question America's own brand of "wild" capitalism, where the cycles of economic boom and bust always end up making the wealthy-few richer, and the vast majority of Americans poorer.
Unfortunately, this much needed debate never really took place, as Wall Street recovered all the critical systemic issues were quickly brushed under the proverbial rug. The Obama administration and the political class at large, both Democrats and Republicans, never seized the opportunity to start the necessary debate on America's socio-economic model and its obvious failures.
Today, one of the key man responsible for this epic economic collapse, Alan Greenspan, was on Capitol Hill answering questions from lawmakers. Greenspan, who headed the Feds for close to twenty years starting in 1987, was still in denial about his gross lack of vision, his incredible misunderstandings, and even what should be called a lack of basic intelligence. Greenspan still found arguments to defend sub-prime lending, which, as we know, amounted to nothing less than a giant Ponzi scheme orchestrated by the financiers of Wall Street. The former Federal Reserve Chairman conceded that he was "right 70 percent of the time, and only wrong 30 percent". Greenspan was perhaps right 70 percent of the time for his friends of Wall Street, but for ordinary Americans he was wrong 100 percent of the time.
While the overwhelming majority of the big US media outlets, mostly controlled by large corporate conglomerates, have done nothing to start the debate on America's socio-economic development model, a few islands of sanity have emerged in this sea of ignorance and irrationality.
One of them is Steven Hill. Steven Hill is a political writer and program director at the New America Foundation. His new book is "Europe's Promise: Why The European Way Is The Best Hope In An Insecure Age", and it is a must read.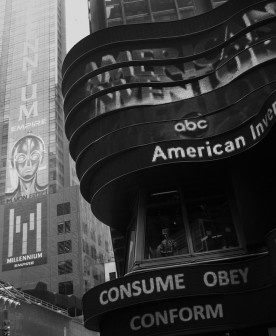 In his book, Steven Hill argues that Europe has a better development model than America for the 21st Century. The author explains Europe's new vision since World War II, shatters myths, and shows how Europe's leadership manifests itself in several major areas; economic strength, with Europe now the world's wealthiest trading block, producing nearly a third of the world's economy, almost as large as the US and China combined; arguably the best health care and other social supports for families and individuals; widespread use of renewable energy technologies and conservation; and an unmatched regional network of trade, foreign aid, and investment that link one-third of the world to the European Union's 27 member states and nearly half billion citizens.
"A quiet revolution has been occurring in post-World War II Europe. A world power has emerged across the Atlantic that is re-crafting the rules of how a modern society should provide economic security, environmental sustainability, and global stability," wrote Steven Hill.
To read an excerpt of Steven Hill's book click here.
Editor's Note: Please follow Gilbert Mercier on Twitter, and The News Junkie Post to stay updated on all of our articles.