Open Letter to Nobel Laureates: A Plea to Exonerate Wikileaks' Assange and Manning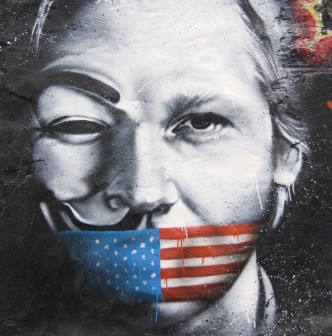 By Rafik Saley, Okoth Osewe, John Goss, and Patrick Haseldine
The honorable 2012 Nobel Prize Laureates will, on December 10, receive their awards in Oslo and Stockholm from the hands of royalty, under the eyes of a global audience in a ceremony, the focus of which falls particularly on the Kingdom of Sweden. Far away from the razzmatazz, and unjustly treated by the Kingdom of Sweden, is the Wikileaks founder and Editor In Chief, Julian Assange. He has for the past six months been in refuge at the embassy of the Republic of Ecuador in London. Mr. Assange had been granted political asylum by the Ecuadorian government in June this year. You may be aware that Mr. Assange is a prizewinner too. Among other awards, he is a recipient of the 2011 Sydney Peace Foundation Gold Medal and the Martha Gellhorn Prize for Journalism.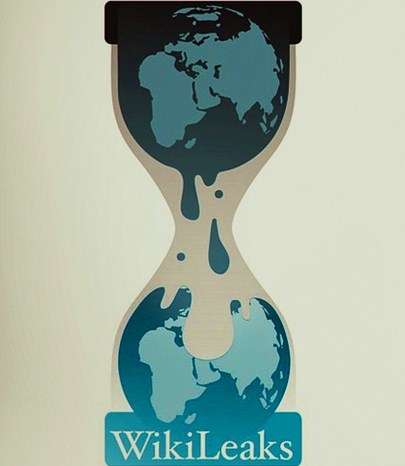 You may know also that Mr. Assange is wanted for questioning in Sweden on sexually-related allegations. Swedish prosecutors are demanding his handover, backed by a warrant issued by Interpol, to question him over the allegations. The warrant was issued in a timely manner to coincide with the 2010 leak of United States diplomatic cables and information regarding misconduct and crimes during the US occupation of Iraq. A grand jury in Virginia has already prepared a case against the Australian-born Assange for espionage, and a secret sealed indictment has purportedly been issued. Swedish prosecutors have in the past questioned suspects abroad for serious crimes like murder and massive financial fraud without requesting extradition. Mr. Assange has for the past two years made himself available for questioning in the United Kingdom to no avail. The prosecutors have refused to use the standard available European Union Mutual Legal Assistance Treaty as would be normal procedure. The Government of Ecuador has offered the use of its embassy in London for this interview to take place but to no avail.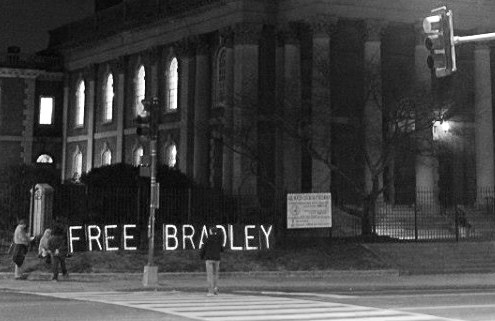 Over the last decade, Sweden has circumvented its own legal system to accommodate US demands. The country has actively participated in illegal extraordinary rendition flights to CIA-controlled torture centers, as documented in the case of Egyptian nationals Ahmed Agiza and Muhammad al-Zery in December 2001. No one in the Swedish government has been made accountable for sending innocent people to brutal torture. Swedish Minister for Justice Tomas Bodström and Foreign Minister Anna Lindh were informed of the US/CIA complicity in the rendition the day before the two men were deported and tortured. Bodström is in partnership with Claes Borgström, the man who resurrected the allegations against Assange on which Assange had already answered questions, and the Wikileaks founder was dismissed without charge. Sweden has still to come clean on its involvement in rendition flights. Mr. Assange has made himself available for questioning in Sweden over the past two years, providing diplomatic guarantees assure that he would not be extradited to the US. The Swedish Government has the final say on the matter and to date has not provided any such assurances.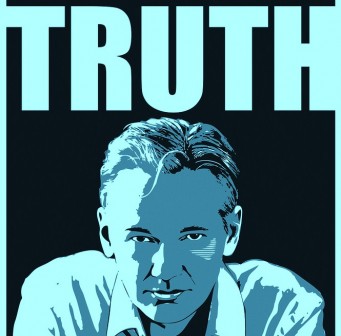 The UK government refuses Assange free passage to Ecuador citing its responsibility to Sweden as a fellow EU member state. The same UK government had no qualms in declining an extradition request for former Chilean dictator Augusto Pinochet, who was wanted by EU member state Spain in connection with allegations of genocide, torture and the murder of 4,000 persons in Chile and in many other countries, including Argentina, Paraguay, the US, Italy, France and Portugal. Pinochet's victims also accused him of rape and rape by dogs.
The Peoples Republic of China, in dignified diplomatic posture in May this year, allowed dissident Chen Guangcheng free passage to the US. For centuries, dignified diplomatic protocol has been the normal channel of procedure. Instead, for Assange, the UK government threatened to storm the Ecuadorian embassy in London.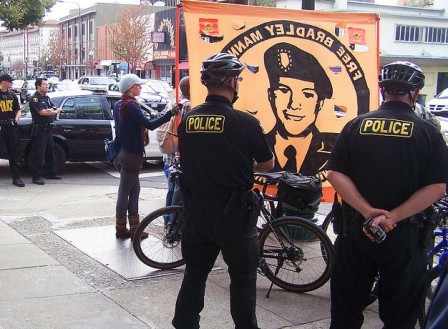 Swedish Foreign Minister Carl Bildt has made degrading statements questioning Ecuadorian democracy and freedom of speech, calling into question the so-called neutrality of Sweden, which for decades has been deeply Russophobic, hypocritical and anything but neutral. The same applies to press freedom in Sweden where the media are controlled by one single big business entity. Sweden, a country of some nine million inhabitants is, per capita, the biggest exporter of arms in the world. Given this cold fact and the falseness of its acclaimed neutrality, it is indeed shameful that this country today is associated with the prestigious Nobel awards.
Ecuador has the full backing from the ALBA countries of Latin America including power houses like Brazil, Argentina and Venezuela in support for Assange. Africa's South Africa, as a member of the developing BRICS nations, which seeks to create a new and long-needed equitable world system incorporating, among other things, urgently-required new financial mechanisms, must come out clearly in support of the brave stand taken by Ecuador in granting political asylum to Julian Assange. Globally, many people have grave doubts about the Swedish judicial system, which is riddled with political interference. Sweden has showed itself to be committed to preserve the current oppressive global status quo to benefit its arms industry and cosmetic international image.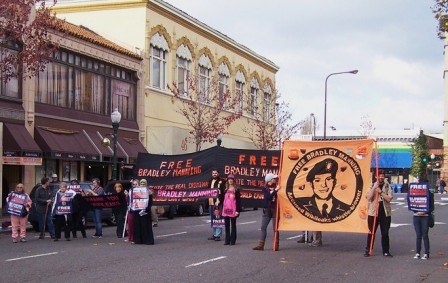 We welcome the call by Nobel Peace Prize Laureates Adolfo Pérez Esquivel, Mairead Corrigan-Maguire and Archbishop Desmond Tutu for an immediate stop to the US persecution of private Bradley Manning who is accused of allegedly disclosing information to Wikileaks resulting in the exposure of atrocities by the US military in the name of the US people.
We likewise call on the Nobel Laureates in Sweden this week to take a stand for global justice and support a resolution for the freedom of Julian Assange.
Editor's Notes: Rafik Saley is general secretary of the African Committee for Development in Stockholm, Sweden; Okoth Osewe writes for Kenya Stockholm Blog; John Goss is a writer and researcher, United Kingdom; Patrick Haseldine, United Kingdom.