Non-Alignment and Dissent to Challenge US-Russia-China's New World Order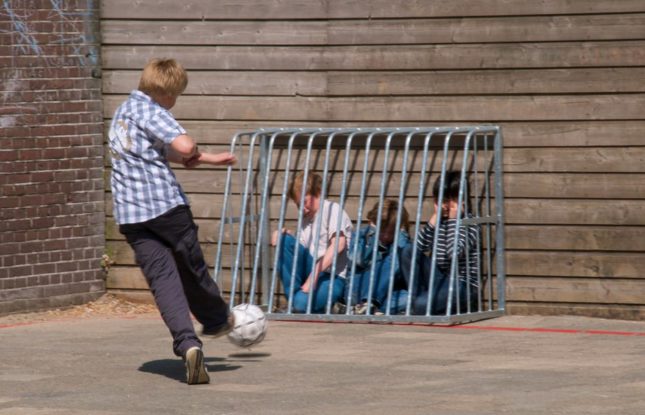 In groups of people there are always bullies who feel entitled, for no particular reason, to want more than the rest and to dominate the others in complete disregard of the common good. Fortunately for convivial people, bullies tend to have the psychological subtlety of dominant male gorillas who beat loudly on their chests and fight over food and females. Therefore bullies often annihilate each other. The more serious social problems occur when they collaborate to gang up on others. A primal impulse to dominate is the motivation for the insatiable quest for wealth and power, and it is a curse of the human condition. Altruism and the common global good are not why big world powers like the United States, Russia and China try to impose their rule on smaller countries; raw geopolitical dominance is the reason, and this is similar to the British, French and Spanish imperial-colonial era when countries were arbitrarily determined on maps drawn in London, Paris or Madrid. Our challenge is to break away, as countries and individuals, from the cynical and degrading notion, "to the victor belongs the spoils," which seems to govern most behaviors. Our esteemed colleague Dady Chery initiated this important discussion in her essay, "Other People's Countries." To extract ourselves from the despair of corporate neocolonialism, courtesy of what looks like a new grand-bargaining era between the US, Russia and China, where other nations' resources are assigned to spheres of influences, a two-fold solution should be considered: first, revamp the nonaligned movement (NAM); second, mount a concerted and systematic dissent, and ultimately a worldwide rebellion, against the global ruling elite apparatus.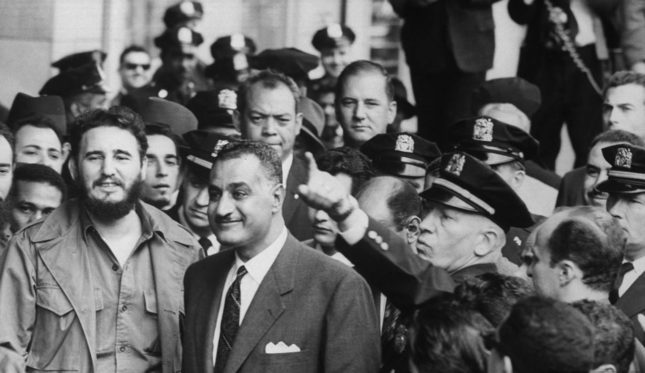 Nonaligned movement redux
The nonaligned movement has to be understood in the context of the cold war. Even though most leaders of its founding nations were Marxists or neo-Marxists, the movement was clearly an effort to curtail the influence of the Soviet Union. The NAM officially started in Belgrade in 1961. It was founded by Tito, Nasser, Nehru, Sukarno, and Nkrumah, then the respective leaders of Yugoslavia, Egypt, India, Indonesia, and Ghana. The intention was for those countries, in joining forces with each other, to distance themselves from the spheres of influence of both the US and USSR. The nonaligned doctrine was probably best defined by a champion of the movement, Fidel Castro, who said that the organization's goal was to guarantee "the national independence, sovereignty, territorial integrity, and security of non-aligned countries in their struggle against imperialism, colonialism, neo-colonialism, racism and all forms of foreign aggression, occupation, domination, interference or hegemony as well as against great powers."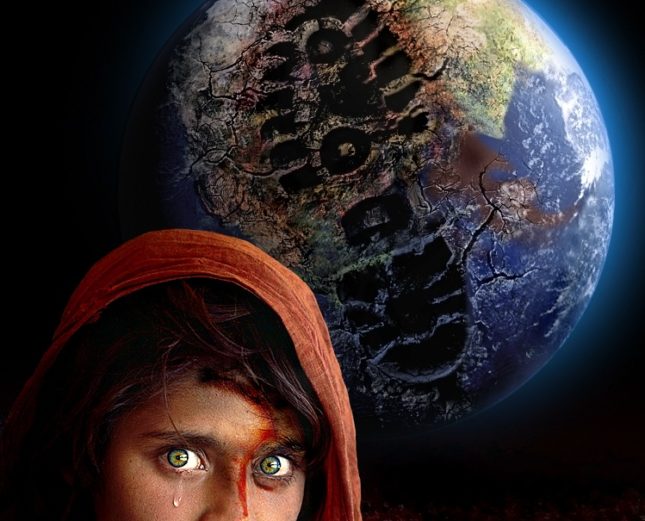 The NAM still exists and includes 120 members, but it has largely lost its impact and forgotten its core ideology of presenting a united front against the dominant economic powers or permanent members of the United Nations Security Council (UNSC). One can easily argue that the creation of BRICS, which includes the superpowers Russia and China, in addition to Brazil, India and South Africa, has helped to undermine the NAM. The reality that all NAM nations should consider from the recent events in Syria and North Korea, is that a triumvirate deal was apparently reached  despite some unconvincing rhetoric of outrage, and that Russia and China, respectively, can throw their allies unceremoniously under the proverbial bus. One can easily speculate that Iran and Venezuela, both targets for regime-change by Washington, have learned their lesson and seriously doubt that Moscow and Beijing would valiantly rescue them from US attack.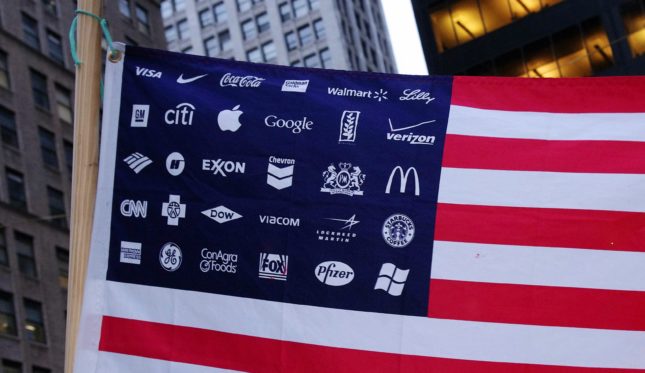 US-Russia-China: corporate imperialism's new world order
The Alternative Right in the West fancies itself as being nationalist and therefore anti-globalist. Its discourse is so sketchy and inarticulate, however, that it fails to acknowledge that one cannot be anti-globalist without also being anti-capitalist. Capitalism, and especially supra-national capitalism, is a problem that the AltRight movement seems unable to identify. In the ideological fog of the nationalist right, globalism is wrongly identified as being a leftist notion. After a succession of meaningless palace intrigues, the incidental tenant of the White House has become an empty suit tailored from the flag of corporate imperialism. Gone are the vague populist promises of less US interventionism. A father-figure to represent the common man, a mad-dog general, and an oil-man diplomat have been given carte blanche by the military-industrial complex.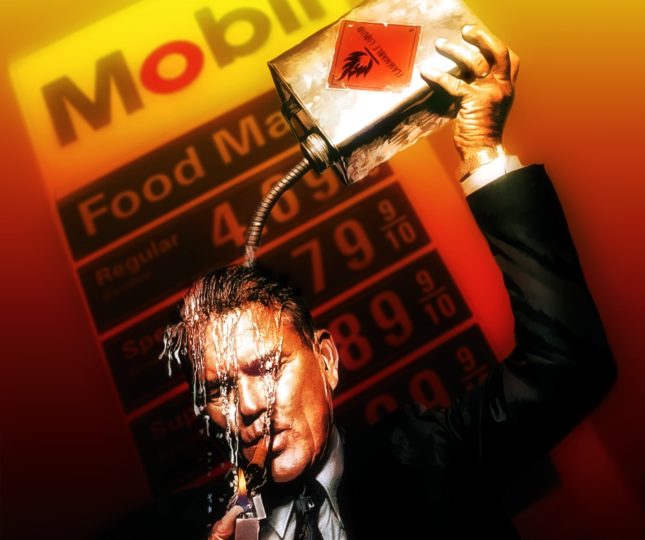 What deals were made with Russia to greenlight the April 7, 2017 US missile strike in Syria? Could it have been: if you promise to lift the economic sanctions, we'll let you bomb Bashar al-Assad to boost Trump in the polls and, to sweeten the deal, Exxon will get favored treatment in Russian oil-extraction ventures. The US no longer philosophically clashes with China and Russia. Despite their communist heritage, the latter have more or less scrapped any remotely Marxist principle from their governing ideology. Just like in the West, Russia and China have their class of oligarchs. As long as all the world's elite agree on how to carve the global pie, there's no reason to fight. In recent weeks, the number of inquiries about World War III have skyrocketed on search engines worldwide. Is the fear justified or is this a psychological operation to force people into despair and submission? Would China retaliate against the US, Japan and South Korea if the US would break the taboo of using a nuclear bomb against China's ally North Korea, or would Russia risk World War III in case of a joint attack against Iran by the US and Israel? Probably not.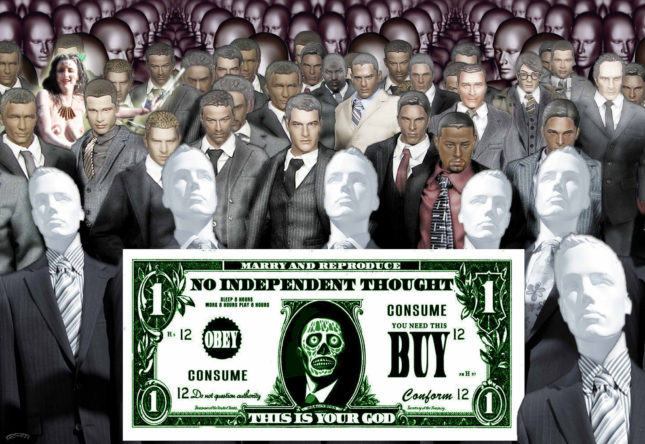 The virtue of dissent and rebellion
Superpowers tend to call independent nations "rogue." This is the spirit of nonalignment. Once in a while, a small nation like Cuba or Vietnam dares to give an imperialist geopolitical bully like Spain, the US, Japan, or France a bloody nose. Bullies fear even the slightest resistance. The little guy does have a chance, against all odds. Oppression can be overcome. The fear of war, and continuously fabricated threat of terrorism in everybody's daily life, is a good way for government to get a society to accept policing and militarization, and continue to feed the voracious beast that is the global military-industrial complex. The state and corporate controlled media's various flavors of propaganda serve only to induce passivity and the acceptance of a brutal world order. These can only be overcome with dissent, global rebellion and the refusal to become shadows of what we once were; the refusal to become humans without basic decency, self respect and love for our neighbors; the refusal to become humans without quality; the refusal to settle for survival in a cannibalistic world order.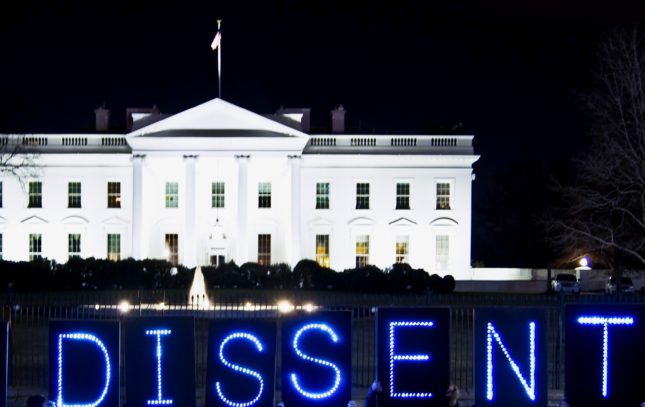 Editor's Notes: Gilbert Mercier is the author of The Orwellian Empire. Photograph one by Thomas Ricker; photograph two from the archive of Zeinab Mohamed; composites three and five by Mark Rain; photograph four by David Shankbone; composite six by New 1lluminati; and photograph seven by Joe Brusky.