Libya: Imminent Military Strike From France And Britain After UN Passes No-Fly Zone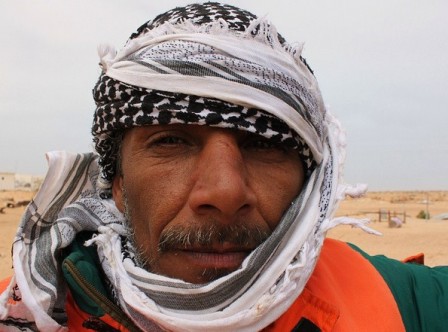 On Thursday, the 15 members of the UN Security Council passed a resolution imposing a no-fly zone on Libya. The resolution is extensive and  also authorizes "all necessary measures" to protect civilians from attacks by Gaddafi's forces. The resolution would allow air strikes, which are urgently needed to stop Gaddafi's assault on the Libyan rebels stronghold of Benghazi.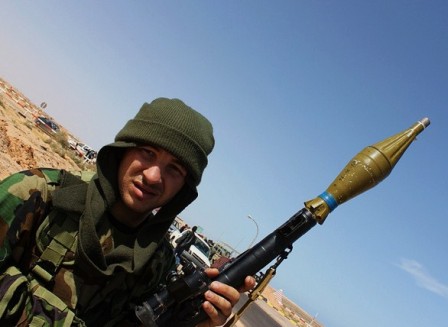 France Foreign Minister, Alain Juppe, forcefully spoke before the vote, and said that "the world was experiencing a wave of great revolutions that would change the course of history as people throughout North Africa and the Middle-East  were calling for a breath of fresh air. Such calls for democratic transition had echoed through Tunisia, Egypt and Morocco." Juppe added that "the new Arab springtime is good news for all", and said that "the changes required the international community not to give lessons, but to help the people of those countries build a new future". The French foreign minister added that the time to act against the atrocities committed by Gaddafi on his own population was running out. "We have very little time left, perhaps only a matter of hours," said an emotional Juppe.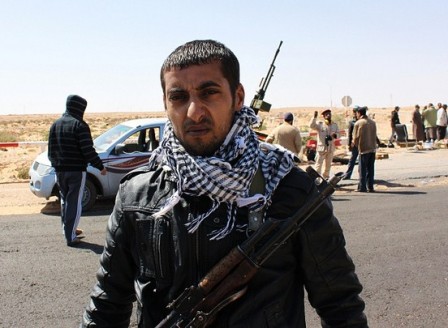 The UN Security Council resolution passed 10 to 0, with five abstentions from China and Russia, both permanent members which could have used their veto power but didn't, and Germany, Brazil and India. This is a diplomatic victory for France and Britain, and it serves political purposes for both President Sarkozy and Prime Minister Cameron. A few days ago, the hope to pass a resolution looked shaky, but Sarkozy and Cameron have just filled the vacuum left by the indecisiveness of the Obama administration. The last time France and Britain had an international venture of this scope was in Egypt over the control of the Suez canal in 1956. The United States and the USSR joined forces to tell the old empires to back off, and the military operation turned into a fiasco.
Different  diplomatic sources, in Europe, in the US and in the Middle-East, are indicating that air strikes from a coalition led by France and Britain are imminent, and could be just hours away. For the Libyan rebels in Benghazi, this military intervention couldn't be soon enough as they are getting clobbered by Gaddafi's forces.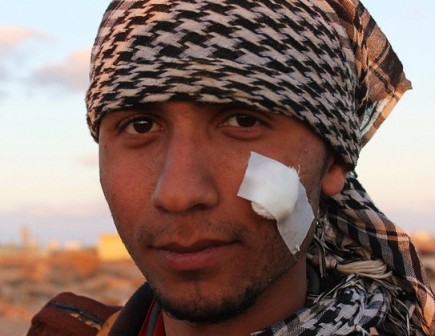 The announcement of the UN Security Council vote was greeted by celebratory gunfire in Benghazi. Shortly before the vote demonstrators in Benghazi said they would welcome air strikes and a no-fly zone. The Libyan rebels have been pleading for a UN imposed no-fly zone for weeks. What the Libyan rebels do not want is to have foreign troops on the ground getting involved in the crisis. Now that they have the green light from the international community, President Sarkozy and Prime Minister Cameron must launch a massive attack on Gaddafi's military assets  without hesitation or delay.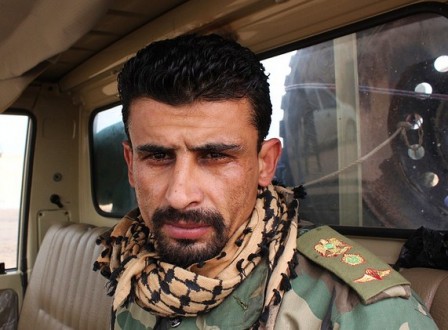 While both France and Britain have military assets already on alert, many questions remain. How will Gaddafi react to the UN resolution and the credible threat of force? Will it speed up his move to crush Benghazi or will he just stand on the positions he has already gained? And for France and the UK, will they pull the trigger immediately and give a crippling blow to Gaddfi's air power,missiles, artillery and tanks or will they make the mistake to wait for Gaddafi to make his final push for Benghazi? Regardless of the tactical questions France and Britain have to answer quickly, they have now a clear mandate from the United Nations to take "all necessary measures" to deal with Gaddafi's crimes against his own population.
Editor's Note: All photographs of Libyan rebels courtesy of Al Jazeera English's photo stream.