America's Homeless in Photographs : Social Darwinism in Action
By Gilbert Mercier

NEWS JUNKIE POST

Aug 2, 2012 at 5:01 am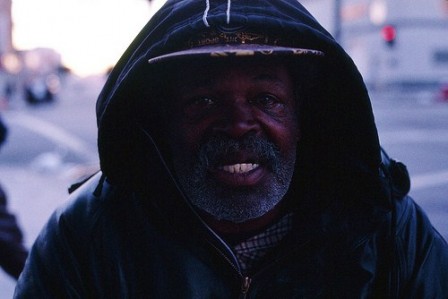 Since the 1980s the problem of homelessness in most American cities has been chronic. After 30 years of Reaganomics, countless cuts in: mental health care, drug rehabilitation programs, assistance for former convicts and a lack of funding for decent public education in inner-cities, the homelessness problem has exploded to become a true epidemic. It is nationwide, and doesn't only affect the part of the country worst hit by the recession.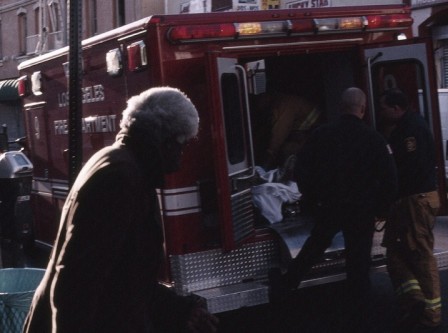 In rich cities, such as Los Angeles, one can take a 45 minutes trip from the nightmarish living conditions of homeless in the Downtown LA skid row area to the luxury of Rodeo Drive in Beverly Hills. Anyone experiencing this quick journey between the waste land of the have-nothing on skid row and the extravagant life style of the have-too-much in Beverly Hills will have a culture shock, and an acute sense of the social injustice denying the lost souls of skid row basic human dignity. All the photographs below were taken in late November and early December 2010. The faces of the men and women in these photographs speak louder than words. They express the misery, the despair, the helplessness of  broken human beings daily struggle in the urban jungle, created by the social Darwinism of shock capitalism.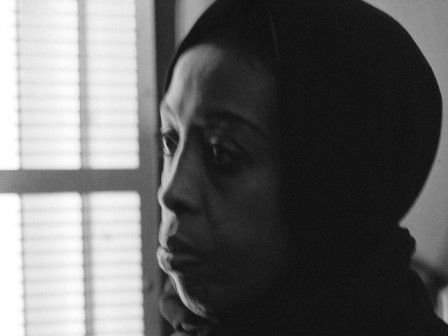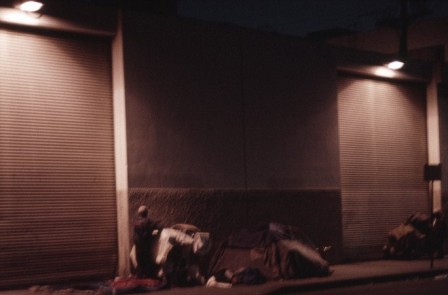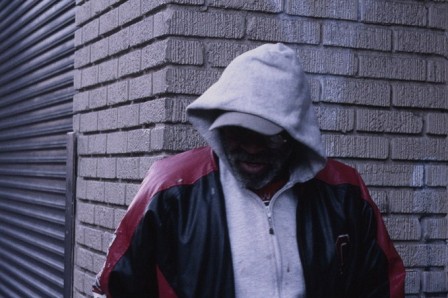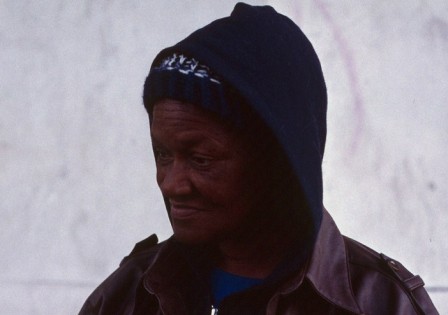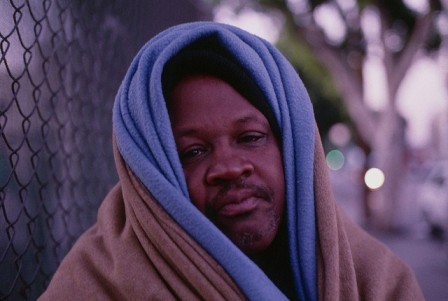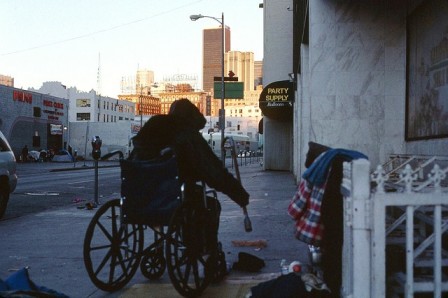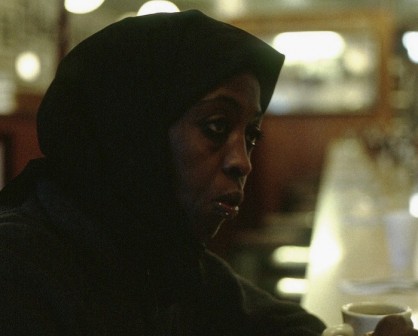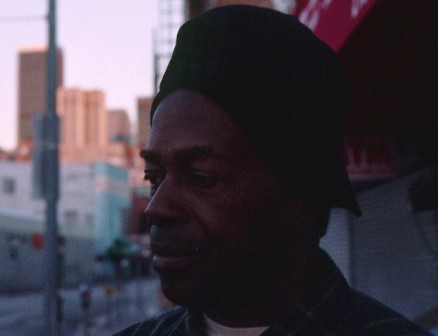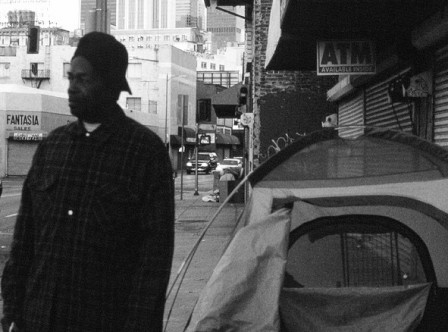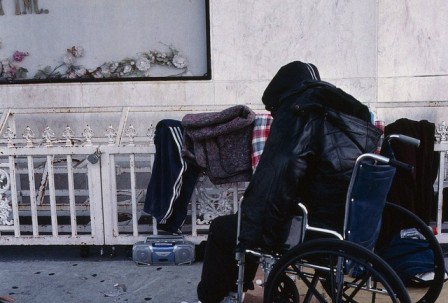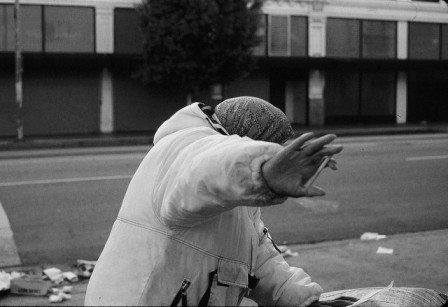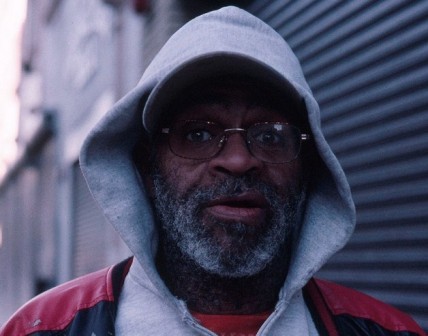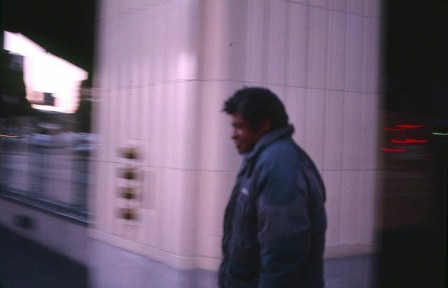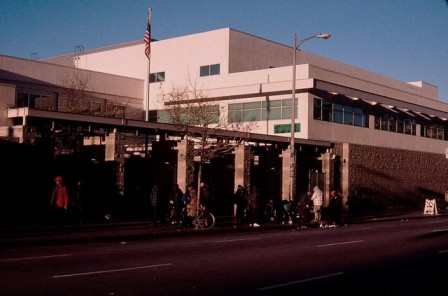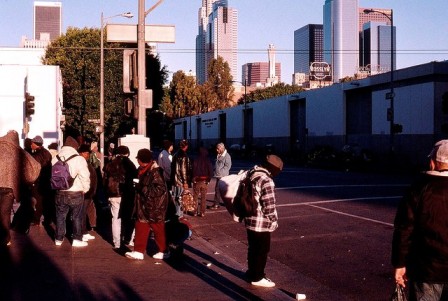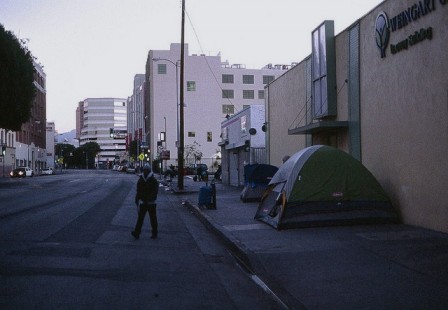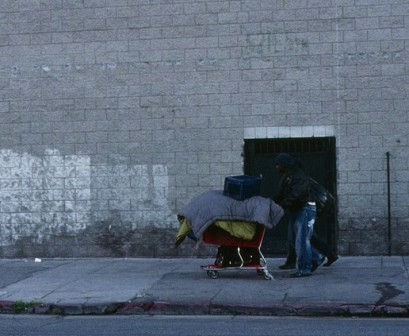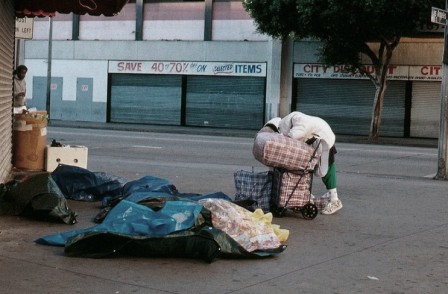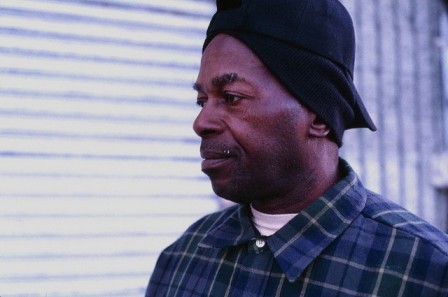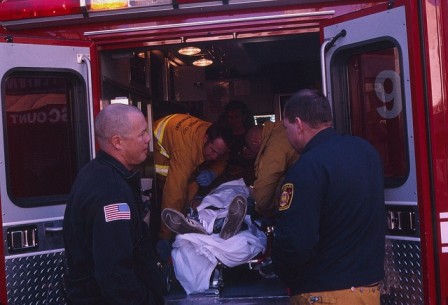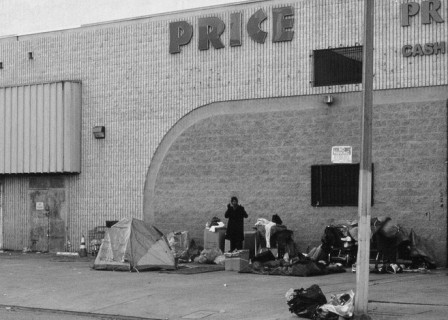 Editor's Note: All photographs by Gilbert Mercier
Comments are closed.